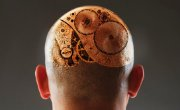 The Huffington Post invited me to write an op-ed piece, on the potential union of humans and computers.  Monday, it was the featured blog post on Huffington Post Canada, and yesterday it went live on the Science page of the U.S. edition:
Brain Mapping: Will We Be Ready For Humanity 2.0?
I'm blown away by the positive response it's receiving!