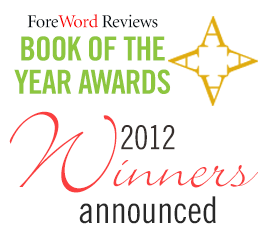 Back in March, I posted to say that Upload was a Finalist in Science Fiction for ForeWord Reviews' 2012 Book of the Year Award.  Well, ForeWord Reviews announced the winners on June 28, and I'm very proud to share my happy news: Upload was among the winners!
This is one of the premier awards for books from small publishers, and especially for self-published books like Upload.
The winners in science fiction include:
State of Union, by Sven Michael Davison
The Samsara Effect, by Paul Black
The Water Thief, by Nicholas Lamar Soutter
Upload, by Mark McClelland (me)
For more info, read the ForeWord Reviews press release, or browse all of the BOTYA award winners.