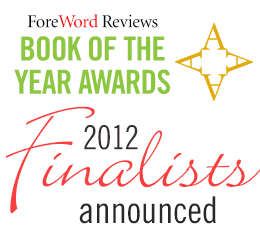 I got a happy bit of news today. My novel, Upload, is a Finalist in Science Fiction for ForeWord Reviews' 2012 Book of the Year Award.
Curious about the other finalists in Science Fiction? I was, so I compiled a list of Goodreads links to the books and their authors. (In the case of State of Union, I couldn't find the book on Goodreads. I suspect it's a sequel to State of Mind.)
Document 512, by Thomas Lopinski
God Bless The Dead, by Evan Geller
Six, by Calvin J Brown
State of Union, by Sven Michael Davison
The Death of Eve, by Shaun Penney
The Samsara Effect, by Paul Black
The Serpent's Grasp, by C. Kevin Thompson
The Water Thief, by Nicholas Lamar Soutter
The Webs of Varok, by Cary Neeper
Upload, by Mark McClelland (me)
Wildcatter, by Dave Duncan
What is this award? In their own words, "ForeWord's Book of the Year Awards program was created to highlight the year's most distinguished books from independent publishers."
If you're looking for some good fresh sci-fi, this seems like a great place to start!